The 2nd edition of the Menorah lighting celebrates Chanukah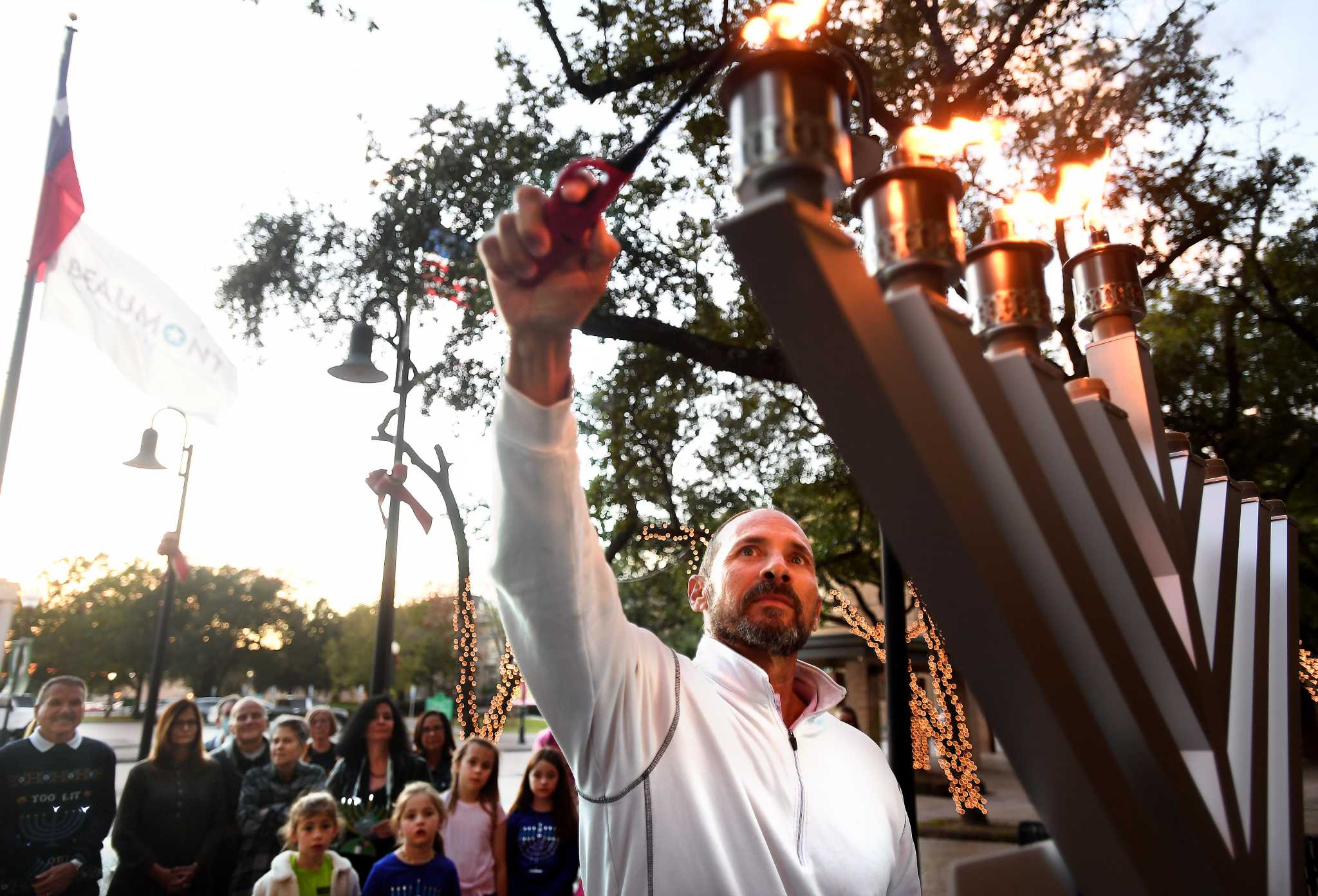 Chabad of Texas Towns held its second annual menorah lighting outside Beaumont Town Hall on Tuesday – joining a worldwide Hanukkah celebration of another 15,000 lit public menorahs throughout the 8 days of the Jewish holiday to symbolize religious freedom and celebrate the Chanukah miracle.
Rabbi Saadya Kaufmann of Houston led the event, sharing the story of the holiday which began last Sunday and continues through the evening of December 6. freedom. After the victory of the Jewish people, they only had one pot of oil left to light the temple menorah, which miraculously lasted eight days.
Kaufmann explained that the lighting of the menorah at dusk further symbolizes how "the light we bring into the world dispels darkness, repelling evil in the world."
Kaufmann then invited Mayor Robin Mouton to join in the ceremony and light the central candle – also known as the "servant's candle" – in recognition of her role as the people's servant.
Ken Parker, president of Temple Emanuel, then lit three candles to honor the third day of Chanukah. Rabbi Chava Koster, who succeeded Temple Emanuel as rabbi in August, also spoke at the event, offering further insight into the significance of the holiday.
The crowd of nearly 50 stayed after the lighting to sample traditional latkes and donuts, and Koster engaged some of the crowd to join in a traditional dance in the square.