Marshall Church Celebrates 50th Anniversary | News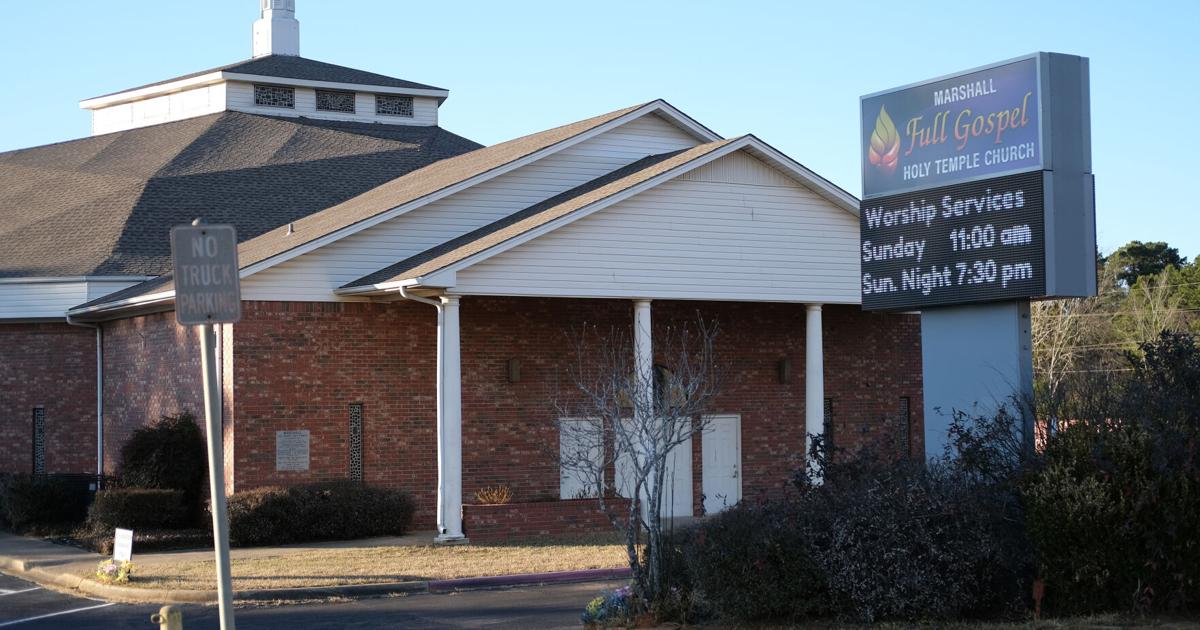 Even during a pandemic, God knows how to provide and pave the way for his people. In this time of uncertainty, in 2020, our leaders are committed to maintaining normality. In just a few short weeks, their love of preaching and teaching the congregation transcended the four walls of the church into a live stream on YouTube, a service of ten, and a park and worship service. Although the space has changed, one thing remains true: their dedication to reaching the lost at all costs.
Although things have not returned to normal, our leaders are still preaching and teaching the full counsel of God. They warn us that as servants of God it is always our duty to occupy until he comes. We are responsible to continue witnessing and bringing lost souls to Christ.
As the Marshall Full Gospel Holy Temple Church enters its 50th anniversary, it is evident that holiness is always right and is God's standard of living.
"Ministry shows its foundation is built 'resistant to words' and is an example of Jesus' words in Matthew 16:18, 'Upon this rock I will build my church, and the gates of hell shall not prevail against it. "
This glorious church began with six faithful members on October 29, 1972, at 306 N. Allen St. The early years were, no doubt, full of struggles and personal sacrifices for Bishop and Evangelist Kiel. They commuted from Dallas to Marshall, with their three young children; 600 miles per week to hold three religious services. During all this time, they still had to be at their place of work the next day. This continued for three long years in all kinds of weather, until God blessed them to establish a permanent residence in Marshall.
This year, Marshall Full Gospel Holy Temple will celebrate 50 years since its founding on October 29, 1972. The church, first located "on the hill" behind the Marshall Water Tower, was a "powerhouse of praise." It was often called the headquarters of the Holy Spirit. God, however, honored their sacrifices and began to move mightily in this little church. After a short time, more space was needed. God kept adding to the church and the need for more classrooms and more space was needed.
Led by God, Bishop Kiel and members, in 1976, purchased the property at 1603 W. Houston St. Membership continued to grow by the hundreds, and this temple had quickly outgrown. God continued to save souls, heal bodies, and be filled with the Holy Spirit. The man of God fervently preached and taught the uncompromising gospel of deliverance, and God confirmed his word.
Through much prayer and fasting, the man of God took a "giant leap of faith," purchased 22 acres of land on Texas 43, and began construction on the future site of the Marshall Full Gospel Holy Temple.
The present edifice of the Church is the reality of his vision. In 1998, we were fortunate to have a new debt-free building located at 3949 W. Pinecrest Drive. The new temple houses a rear balcony that can accommodate 100 people and a shrine that can accommodate 500 people. We believe that God, by faith, will also fill this building. He blessed us with our very own 56 passenger bus, two new vans and new video equipment to name a few.
Each month this year there will be a special event to help commemorate this great milestone in ministry.
The Full Gospel Holy Temple gives God all the glory and honor for the things He has done, and they know that it is by the "GRACE" of God that we are still here.