Local priest removed from administrative leave, reassigned to Narragansett Church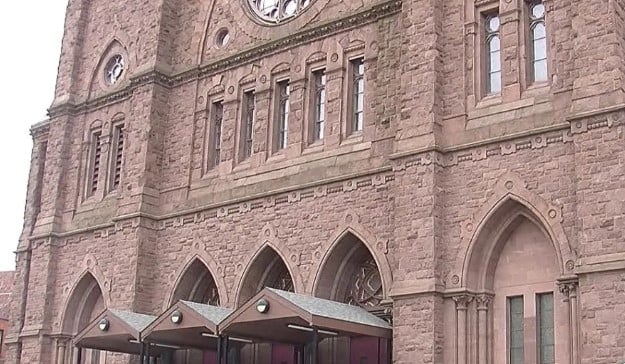 NARRAGANSETT, RI (WLNE) – A local priest placed on administrative leave at a Catholic church in Barrington in February is back at work after the Diocese of Providence confirmed that Reverend Eric Silva has been reassigned to Saint Thomas in Narragansett.
Silva was the former assistant pastor of Saint Luke's in Barrington before parents became concerned about questions he asked religious students during their confessions at the Immaculate Conception in Cranston.
The diocese has never confirmed the exact nature of those parents' concerns, but a diocese spokesperson said Silva's administrative leave was for "pastoral study and reflection," but would still be temporary.
Bishop Thomas Tobin said Silva will become an assistant pastor at Saint Thomas More from August 15.
In a statement, the bishop told ABC6 News that Reverend Silva was cleared to return to active ministry last month and is now ready for mission.
"Father Eric Silva is a good priest and I am convinced that he will serve his parish community very well. Father Silva has done everything we asked him to do, I trust him completely and it's time for him to get back to work," Tobin said.
Father Silva's return to ministry has been pushed back, especially by the network of survivors of those abused by priests. They say they are concerned about the decision of the diocese.
Father Silva has not been charged with abuse, but SNAP said it fears what it calls 'repeated grooming and behavior patterns' reported by parents, as well as concerns about the limited details released regarding the Diocese's investigation into these initial parental concerns.