Local mother died, her church intervened | News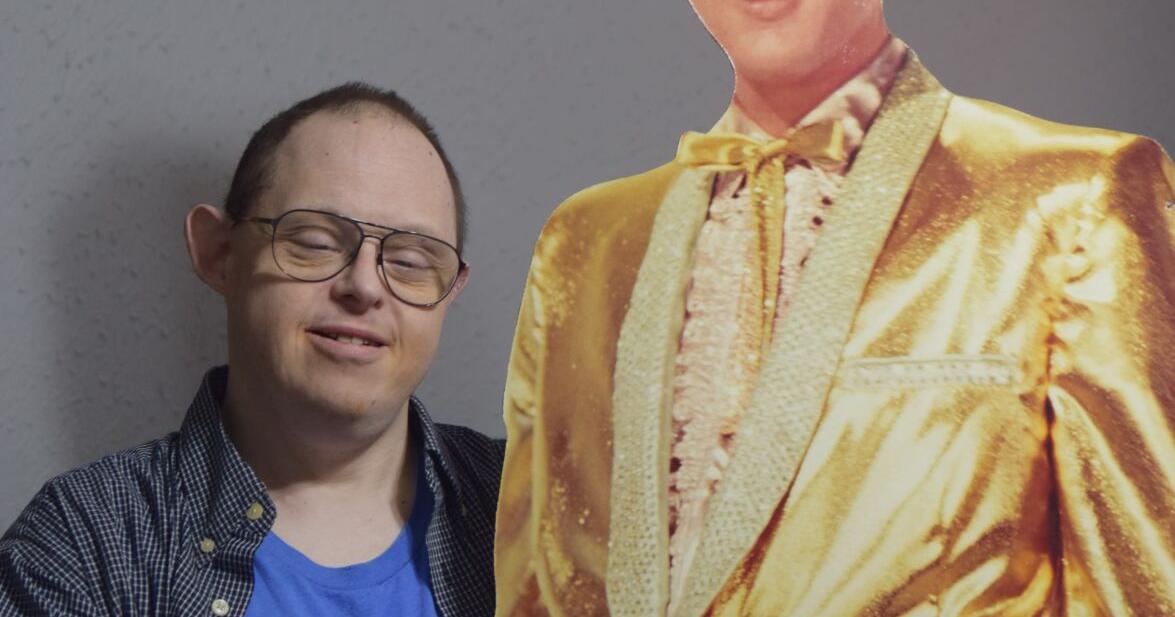 ENID, Oklahoma— Enid church members and pastors stepped in when one of their families was in need, citing it as "the right thing to do" regardless of the circumstances.
When Christopher Durham's mother and longtime carer, Judy Durham fell ill with COVID in early January, members and pastors of Cedar Ridge Wesleyan Church stepped in to be there for Chris Durham.
Cedar Ridge pastor Ron Olson has been caring for Durham, who has Down syndrome, since his mother was hospitalized and died later on January 12.
"Chris is at the center of it all," Olson said. "I laughed a lot. This guy made me laugh. He's funny. He enriches people's lives, I think.
Associate Pastor Todd Ging and his family, Olson's wife and other church members tried to help Durham as much as they could. However, Olson's place in the church allowed him to devote some of his time to looking after Durham.
"His mom did this for 54 years," Olson said. "There needs to be more awareness of people with special needs in our community and those who care for them.
Olson said he was able to do it, he knows a lot of people would have stepped up if they could have done it too.
"It wasn't difficult," Olson said. "The hardest thing was being away from my family and being away from my duties. I was able to do it. A lot of people in our church would have done it too. The church pays my salary, so I was able to do it.
Ging filled in for Olson to relieve him for hours and days at a time, even on his only day off, Olson said.
"There's just a lot of support and whoever stepped in would have had lost wages, but the church is making it happen," Olson said. "They pay my salary, as if I were in the office. Really, I can do most of my work with Chris. He sleeps a lot. He just can't be free to walk around.
Christopher says his alternate nicknames are Elvis Presley, James Dean and Paul McCartney. Durham is an oldies rock and roll expert. He has a music room, with a boombox and hundreds of CDs that he has collected for 25 years.
"I love the Steelers, the music and Jesus," Durham said.
Durham listed some of his favorite Elvis songs while showing off his life-size cut of Presley. Blue Hawaii and girls, girls, girls. Durham shared the day Elvis died, up to the day of the week.
"He can do it with the presidents, all the parents, the birds," Olson said. "He has a gift there."
Assessments are currently underway so that Durham can have all the support they need. Durham will transition to live with peers in a more permanent home. Olson said Durham was excited to be with his peers, he hasn't been with his own peers since high school. Olson thinks it will be good for Durham.
"We don't know how it's going to pan out," Olson said. "That's another source of anxiety: the unknown. How, where, when will he go?
Durham's mother died last week. He doesn't have much family here, Olson said, but at the funeral he was embraced by the church family.
"Dr. Tom Snyder has been a huge blessing," Olson said. "He came home to tell Chris his mother had passed. family for a long time.
Olson continued to sing the praises of others who supported him at the time, especially his wife.
Judy Durham went to the hospital with COVID in early January, and unfortunately that kept a lot of people away for safety reasons, Olson said.
There were people with special health circumstances who would have helped Chris, but Olson wanted to make sure the immunocompromised didn't risk that. I think the church family would have done a lot more, if it wasn't for those first 10 days of COVID. They supported me a lot to do it, there was no opposition to do it.
Cedar Ridge member Frank Matthews called the News & Eagle to brag about Olson saying those who helped went above and beyond.
"You just do it because it's the right thing to do," Matthews said. "It was a need. I guess you could say the pastor did it because it's his calling, but that's not really it. It was just the right thing to do.
"I always knew caregivers were burnt out, now I feel it," Olson said. "We have to be really aware of that, give people a break, help them. I'm very grateful for my wife, but not everyone has that. I just think the community and the church need to be more aware. We pray for people, but we have to step in and send them anywhere to take a break and recharge.