LETTER: Come to Interlaken or any church to find God |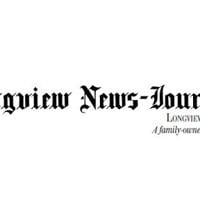 Come to Interlaken Church, or any church, to find God
For the editor:
I write this letter on behalf of the 29% of Americans who say they have no religious affiliation, or better said, no relationship with God. That's almost a third of the population.
This letter is not the kind of letter you are used to reading in the Time or probably any other publication. It's not about Covid, getting vaccinated, politics or any of that – not to say that any of that isn't important. But what's important is love, and the lack thereof, especially the downward trend of the past two years.
We live in fear, people, and when that happens people tend to do things they wouldn't normally do. But you don't have to face the fear alone, for you have a Savior who will help you overcome those fears. A Savior who loved you and me so much that he died for us and we can have eternal life in heaven with him.
Start by praying and asking Him to come into your heart today, then join a church in your area. If you happen to live in and around the southern end of Seneca County, I urge you to attend Interlaken's First Baptist Church. You will soon find that we are a friendly, Bible-believing church that would be happy to talk with you about starting a relationship with God.
We will get through this people because with God on our side, who or what could be against us?
Thank you for reading this, and may God have his richest blessing upon you.
RICHARD ROSS
Ovid