haridwar: Ashes, 2, from Jodhpur will be immersed in Haridwar | News from Jodhpur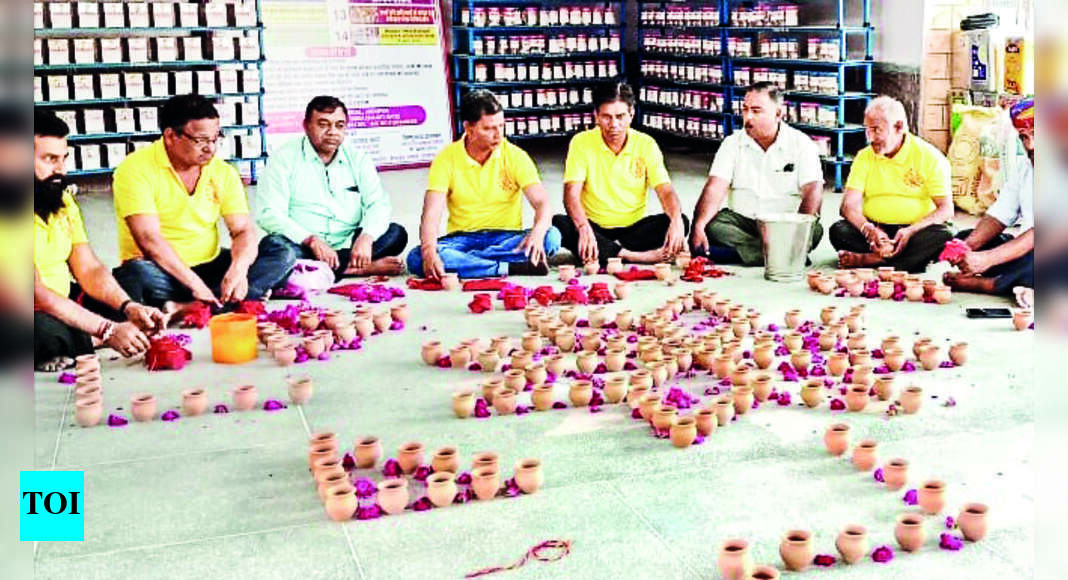 Jodhpur: Mortal remains (ashes) collected over the past two years left for their final rituals at Haridwar from Jodhpur on Sunday morning. The last remains of nearly 1,136 people had gathered dust in the premises of the Hindu Sewa Mandal.
For the first time, a religious organization has collected such a large number of mortal remains and organized their immersion in the Ganges at Haridwar.
According to the Mandal secretary, Vishnu Chand Prajapati, the funerals of many people, mostly during Covid, had been carried out by the organization as no one had come to claim the bodies. "High mortality attributed to Corona has been observed over the past two years. Most of the time, unclaimed bodies were handed over to us for cremation. As there was a huge influx, we continued to hide the mortal remains (ashes) safely for immersion in Haridwar," Prajapati said.
"In view of the increasing number of these remains, a separate room has been dedicated for this purpose by the Mandal which we have labeled as 'Asthi Bank' and all moral remains have been safely placed there. However, they also include the non-corona deaths as the Mandal is also engaged in the cremation of many other unclaimed bodies like that of beggars etc," he added.
Finally, on Sunday morning, a delegation of 21 members of the organization left by train for Haridwar with all these remains which will be immersed in the Ganges amid the chanting of sacred mantras.
Prajapati said that the entire space of the hall had been occupied by these 1,136 ash boxes and there was no need to keep them any longer.
It may be noted that according to Hindu mythology, the immersion of the ashes of the deceased in the holy water of the Ganges at Haridwar is considered a last and important ritual for peace of the soul and the attainment of moksha.