Franklin Graham calls leaked SCOTUS draft 'the answer to many years of prayers'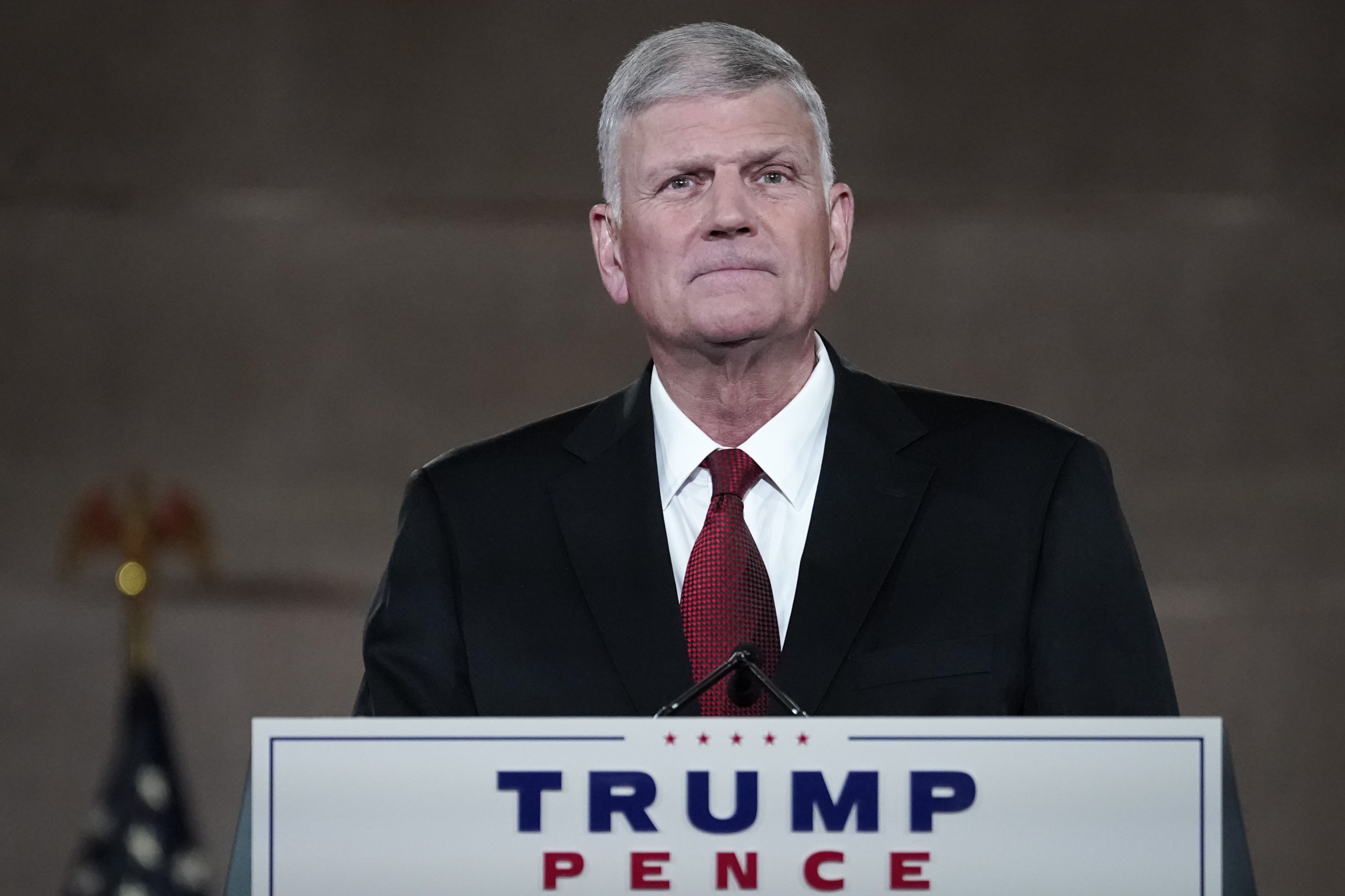 Evangelical businessman and anti-abortion figurehead Franklin Graham has appealed the Supreme Court's leaked decision to overturn Roe vs. Wade "an answer to many years of prayer."
In a draft opinion disclosed by Judge Samuel Alito acquired by Policy On Monday, the court appeared to vote against federal abortion rights long established by Roe vs. Wade in 1973 and supported by Family planning c. Casey in 1992. If the view holds true when the Court rules on the case to which the draft relates, in which the state of Mississippi is attempting to ban nearly all abortions after 15 weeks, abortion would instantly become illegal in at least minus 13 states.
Posting to Facebook on Monday evening, Graham, son of televangelist Billy Graham, struck a celebratory tone while sharing a link to the Policy narrative.
"Glory to God !" his post began. Supreme Court voted to overturn Roe v. Wade according to Politico [sic], who received an allegedly leaked copy of the draft notice. I don't know if this report is true, but if it is, it's an answer to many years of prayer."
Over the years, Graham has aligned himself strongly with conservative political and social causes. He called former President Donald Trump a "vocal evangelical ally" and went on to liken Republicans who voted to impeach him after Jan. 6 to the biblical figure, Judas. He also shared the right-wing plot that former President Barack Obama was born a Muslim and accused his administration of having ties to the Muslim Brotherhood, according to Mother Jones.
He also spoke out in favor of gay conversion therapy and praised Russian President Vladimir Putin's stances against LGBTQ rights. He currently runs his father's company, the Billy Graham Evangelistic Association, as CEO, and serves as chairman of the Samaritan's Purse humanitarian aid group, which has also sparked controversy on several occasions.
Writing in the draft opinion, Alito asserted that the issue of abortion rights should be left to elected officials.
"We feel that Roe and Casey should be cancelled", the draft obtained by Policy bed. "It is time to respect the Constitution and return the question of abortion to the elected representatives of the people."
Newsweek contacted the Billy Graham Evangelistic Association and the Religious Coalition for Reproductive Choice for comment.
Alito's project has also raised concerns among LGBTQ communities, as it compared Roe vs. Wade to other past decisions, including one, Oberfell v. Hodges, which legalized same-sex marriage. Such decisions, Alito wrote, were not "deeply rooted" in American history.
"Until the end of the 20th century, there was no support in American law for a constitutional right to obtain an abortion," the project says. "Zero. None. No constitutional provision of the state had recognized such a right."