Evacuee Afghan family move to Newburyport Church | News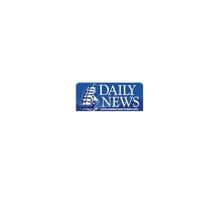 NEWBURYPORT – An Afghan family of nine is settling in after their recent arrival at St. Paul's Episcopal Church.
Church members welcomed the family, which includes seven children ages 6 to 17, through a partnership with the New England International Institute.
The family are the first Afghans to arrive in Newburyport as part of Operation Allies Welcome.
More families are expected to arrive in the near future as St. Paul's has room for at least one additional large family.
Members of the High Street Church had originally planned to host a family of 13, followed by a family of 11, but their arrivals have been delayed.
The rector of St. Paul, Reverend Jarred Mercer, said the church will do everything possible to help the New England International Institute, which is working to resettle hundreds of families from Afghanistan, in addition to continue working with refugees and immigrants from other parts of the world.
The First Religious Society, Unitarian Universalist Church in Newburyport is also converting the space of its church hall on Pleasant Street to accommodate a large family in the near future.
These families were among thousands of people evacuated when the US military withdrew from Afghanistan in August.
Mercer said church officials helped the First Family enroll their seven children, including two pairs of twins, with Newburyport Public Schools. They plan to start school in January after the holidays and "are looking forward to it," he said.
The family will continue to live in a converted space in St. Paul's as the church and the New England International Institute work to find permanent housing.
"They're settling in," he says. "They seem to be comfortable here which is great. Helping them on the road to self-sufficiency through language learning, employment and access to school are long-term steps.
Language is the biggest barrier right now, Mercer said, noting that the family speaks Dari and has yet to learn English.
The school district has signed up for a translation service, which will allow someone to provide virtual translation services for the children while they are studying.
The family social worker has provided translation assistance for the church in recent weeks, but even when translation assistance is not available, Mercer said there are other ways to get help. connecting with family, like passing a soccer ball or just being around one another.
"What's been wonderful is just the fun humans can have with each other even when we don't have a tongue," he said, explaining how the family is made up of "people. open, generous and extroverted ".
"Smiles and human interaction can sometimes speak louder than language," said the rector.
The church no longer needs bedding or donations like that, Mercer said, noting how grateful he was to see a surge of support from the community in recent weeks.
"It was moving and touching the way the community got involved," he said, thanking everyone who stepped up to help.
Financial donations are always welcome as they will continue to help the family "toward long-term self-sufficiency, which is essential," said Mercer.
"If you can imagine, settling in this area, the great financial pressures and needs are going to be difficult to move forward," he said.
Contributions can be paid to http://stpaulsnewburyport.org/give (note that the gift is for accommodation for Afghan evacuees) or by check payable to St. Paul's Episcopal Church, 166 High St., Newburyport, MA 01950 (with a note in the memo line). All gifts are tax deductible.
Journalist Heather Alterisio can be reached by email at [email protected] or by phone at 978-961-3149. Follow her on Twitter @HeathAlt.