Ecumenical service at Adams Episcopal Church has roots in the Middle East | outlook of faith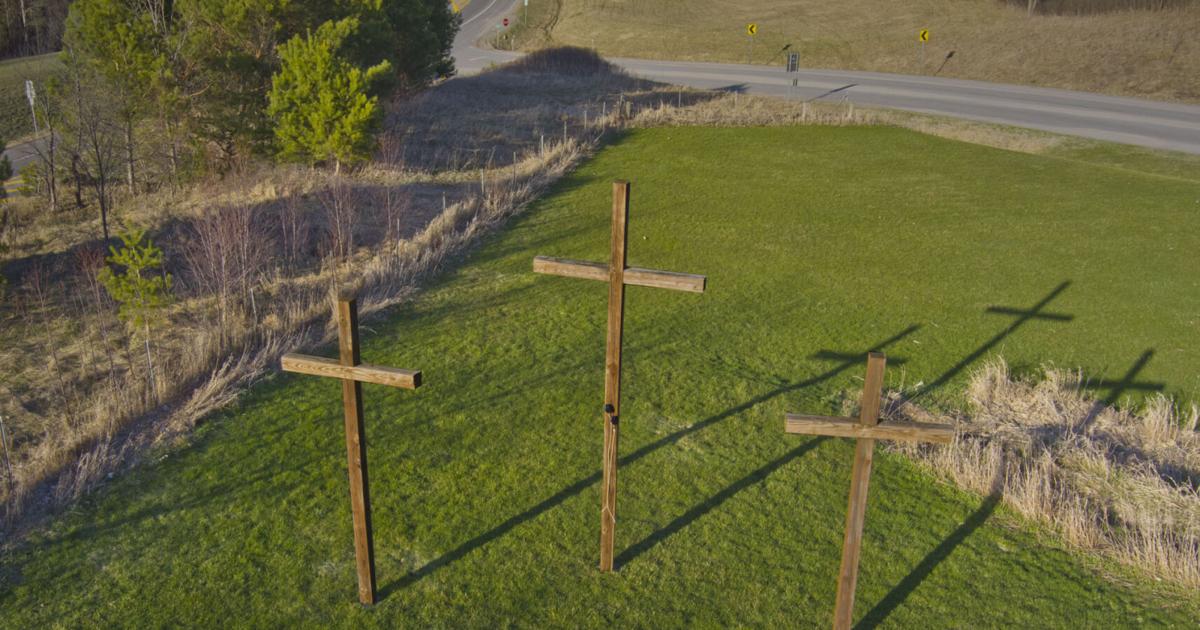 ADAMS — The new pastor of the Emmanuel Episcopal Church, who will be officially welcomed at a service on April 27, has used his experience in bringing together congregants of different faiths under one roof in the Middle East to organize today a three-hour ecumenical service today.
The Good Friday ecumenical service, "The Seven Last Words of Jesus from the Cross," is held from noon to 3 p.m. at Emmanuel Episcopal Church, 40 E. Church St. in Adams.
The Reverend Jon F. Lavelle, a native of Buffalo, attended St. Michael's and All Angels Theological College at Cardiff University, Wales for seminary. He was ordained in 2014 at St. Christopher's Cathedral, Bahrain, by the Most Reverend Michael Lewis, Archbishop of the Anglican Church of Jerusalem and the Middle East.
"This mission of the Episcopal or Anglican Church in the Middle East is that because we have large churches, we open our doors to provide a legal place of worship for all Christian denominations," Rev. Lavelle said. "I used to be with churches all over the world, of all denominations. They would share our worship space. Because of this, we would hold joint services, especially around Easter and Christmas. It was a fun thing because everyone got to hear different pastors preaching, different choirs and hymns.
He was also involved in interreligious dialogue between Christians and Muslims and did his master's thesis on interreligious discourse.
Reverend Lavelle first traveled to the Middle East in 1993 as an ESL teacher in Saudi Arabia. In 1996, he taught in the United Arab Emirates, at the eastern end of the Arabian Peninsula. Christianity is banned in Saudi Arabia.
"Because there were no churches in Saudi Arabia, I was surprised that there were churches in the United Arab Emirates and joined the Anglican Church there," said the Reverend Lavelle. "I felt the call to ordained ministry and Cyprus-based Bishop Michael Lewis sponsored me to complete my training."
He served as Vicar at St. Christopher's Anglican Cathedral, Bahrain, from 2014 to 2016, and Rector of St. Luke's Anglican Church, Ras al Khaimah, United Arab Emirates, from 2016 to 2018.
"In these churches, we have shared our worship space with Christians of all denominations from many countries," Reverend Lavelle said. "I acquired a love for ecumenical worship."
He returned to Buffalo in 2018 to help care for his elderly parents. He became rector of St. John's Grace Episcopal Church in that city.
"We always had the ecumenical Good Friday service there," he said. "It's my first Good Friday at Adams, and I wanted to carry on the tradition here."
The South Jefferson County World Council helped see this plan come to fruition. In addition to seven pastors, Rev. Lavelle said some choirs and singers are also planning to attend the Good Friday service at Emmanuel Episcopal Church.
"Everyone has their own style," Reverend Lavelle said. "It's just a good time for us to come together because we're all neighbors and we live together."
People can come and go as they please during the three hours of service.
"Some people may come for 30 minutes, some may stay an hour, and some will stay for the full three hours," Reverend Lavelle said. "It's actually a pretty dark service. Good Friday is a quiet day. There are also quiet times for silent meditation and reflection.
The Good Friday service schedule at Emmanuel Episcopal Church:
• 12:15 pm: Pastor Gary S. George, Adams Village Baptist Church.
• 12:35 p.m.: Reverend Jon F. Lavelle, Emmanuel Episcopal Church.
• 1 pm: Pastor Albert J. Dowker, Honeyville Baptist Church.
• 1:25 pm: Reverend Sally Buyea, Lake Ontario Parish, United Methodist Church.
• 1:50 pm: Reverend Nancy Russell, United Methodist Church of Mannsville and Lorraine.
• 2:15 pm: Reverend Kevin Kitto, Adams and Sulfur Springs United Methodist Church.
• 2:40 pm: Pastor Terry Alford, Smithville Baptist Church.
The Good Friday service to Emmanuel will also be visible on the church website, www.emmanueladams.org.
Traditionally, the Good Friday Offering to the Episcopal Church benefits relationships with and between Christians in the Middle East. This year marks the 100th anniversary of this mission.
"For 100 years, Episcopalians have generously shared their love, compassion and financial donations to support the ministry of the Anglican Communion Province of Jerusalem and the Middle East," said the Episcopal Church website said. "These gifts have made an amazing difference in the lives of many people in Jesus' homeland and beyond."
Pastoral care, education and health care are the main ministries of the Church in other countries.
Reverend Lavelle is married to Karen E. Caldwell, assistant professor of business administration at SUNY Potsdam. His arrival at Emmanuel Episcopal Church will be celebrated at 6:30 p.m. on April 27, during a service hosted by the Episcopal Diocese of Central New York.