Don Steve Church | Obituary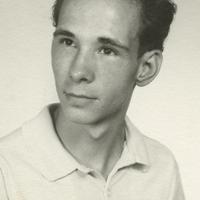 ELIZABETHTON – Don Steve Church, 72, of Elizabethton, TN died Saturday July 2, 2022 at Hillview Health Center. He was a son of Gordie and Christine Birchfield Church
In addition to his parents, he was sued in death by a sister, Patricia "Patye" Church Heaton in May 2021.
Don was generous in wit and humor, often telling stories obscuring the truth in an effort to share a good story. His laughter was still loud and warm. He was kind and enjoyed his own company outside of spending time with very few dear friends and family. He was single and had no children. His dearest friends were his brother Chris Church and his cousin Ronnie Heaton and his friend Joey Jackson (deceased). He was a man who had talents he rarely made known in his later years, such as his creativity in drawing, singing and guitar. He was a billiard shark. He was a carpenter, a skilled welder, and worked all over America as a millwright. Don was a shade tree mechanic who preferred old used vehicles to new. He liked to watch westerns and comedies. He was proud of the home and property he owned on Sims Hill Road, which had belonged to his beloved aunt and uncle, Lorna and Coy Heaton, and where he spent much of his childhood. He lived a simple life and loved it, even if it was sometimes difficult. He suffered a stroke in July 2021 which left him unable to speak, but through hard work he regained his ability to walk and even lived on his own for a short time. He fought valiantly. His strongest desire was to return home and now he is.
He is survived by his brother, Chris Church, Elizabethton; one sister, Teresa Church West; brother-in-law, Greg Heaton, Elizabethton; special cousins, Ronnie Heaton (Lisa), Elizabethton, Wanda Heaton McCoury (Lee), Roan Mountain and Randy Heaton (Gail), Missoula, MT.; nieces Jaime Heaton Norris, Janalan Heaton Setlock (Duane), Megan Heaton and Kristen Heaton Johnson (Chris), all of Elizabethton; nephews Stephen Heaton and Gregory "Seth" Heaton, both of Elizabethton; and several great-nieces, great-nephews and great-grandchildren; two friends, Tony Greene and Don Powers, both of Elizabethton.
The funeral service will be held at 11 a.m. on Thursday, July 7, 2022 at Walnut Mountain Cemetery. Bearers will be chosen from family and friends. Friends can register their attendance at the funeral home until 5 p.m. Wednesday. All will meet at the cemetery at 10:45 a.m. Thursday. His family is grateful for the care he received at Johnson City Medical Center, Quillen Rehabilitation Hospital, Lifecare of Elizabethton and Hillview Health and Rehabilitation Center. Condolences can be sent to the family on our website www.memorialfcelizabethton.com.
The Memorial Funeral Chapel serves the Church family.