Church Row continues to swell its ranks | News | Daily Sun Villages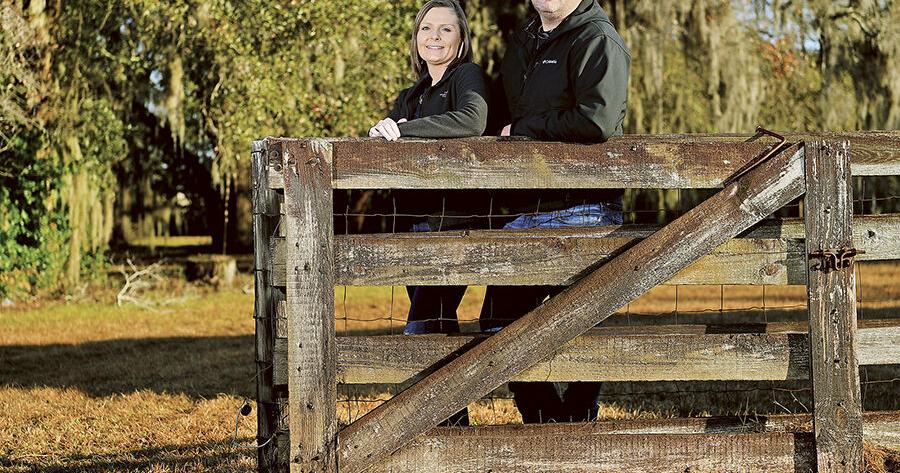 East County Road 462 in Wildwood is nicknamed "Church Row" for good reason. Residents can find six shrines on the 1.5-mile stretch of road, and a seventh just 400 yards away. Now another house of worship is planning to join the Church Row family. Coleman-based Encounter Church will build a permanent home at 4698 E. County Road 462, across from New Life Christian Church.
"It's amazing what God is doing," said Pastor Derrick West, who co-founded Encounter Church with his wife, Nicole. "We plan to build a 650-seat sanctuary with a gymnasium, youth center, ministry offices and more. We hope to start having services on the site within a year, but we will see what happens. Encounter Church's origins begin with West, who grew up in Central Florida but struggled with drugs and gangs as a youth.
"I was incarcerated three times for felony convictions," he recalls. "The third time I was incarcerated, I found Jesus and began to change for the better."
West and his wife oversaw the planting and revitalization of six churches in New York City before returning to Florida, where their local ministry began with a series of revivals at the Grace Tabernacle in Wildwood in 2019. Shortly after this latest revival , Encounter Church was born, with services taking place at Coleman Assembly of God.
"We were packed inside our current sanctuary, with hundreds of people attending every service," he said. "We have 60-70 kids who come together on Sunday mornings for our Encounter Kidz program, which is an incredible number."
Children and youth are important to the growth of Encounter Church. Last October, hundreds of children and others gathered in Oxford Oaks for a Halloween "Light Awareness House" organized by the church, while the "elves" of the church distributed Christmas gifts to children and families last month in Wildwood.
"With The Villages and Sumter County growing at such a rapid rate, there is a need for a local church that is welcoming to young families," West said. "We want Encounter Church to be that option."
Encounter will take place along Church Row near Faith Village Baptist Church, New Life Christian Church, Rock of Ages Lutheran Church, Grace Anglican Church, St. Vincent de Paul and the Freedom Fellowship of The Villages, as well as the Reclaimed Church, which is just a quarter mile from CR 462.
A mile from the Encounter Church property is the Freedom Fellowship of The Villages, known for its large white tent where services are held at 9:30 a.m. on Sundays. Freedom Fellowship has been meeting in Wildwood for nearly two years, and church elder David Gee said things continue to improve.
"We're seeing growth in in-person attendance, those watching virtually through Facebook and the Freedom Fellowship website, and word of mouth," he said. "We heard from worshipers who came for the first time saying they had seen the tent while driving and wanted to stop and check. We are truly blessed.
The tent is a temporary sanctuary for Freedom Fellowship, which plans to build a permanent home on its property at 5156 E. County Road 462.
"We met with a builder in Ocala and began the steps to build a permanent home for Freedom Fellowship," Gee said.
Like its future neighbors, Freedom Fellowship is experiencing strong growth in the Villages and Sumter County, and welcomes anyone looking for a new church to call home.
"There is so much construction around us, and we want our new neighbors to know that we are open to their religious needs," Gee said. "It's a high-growth area, and we see new faces walk past the tent every Sunday."
Lead writer James Dinan can be reached at 352-753-1119 ext. 5302, or [email protected].