Church provides drive-thru pantry | Local News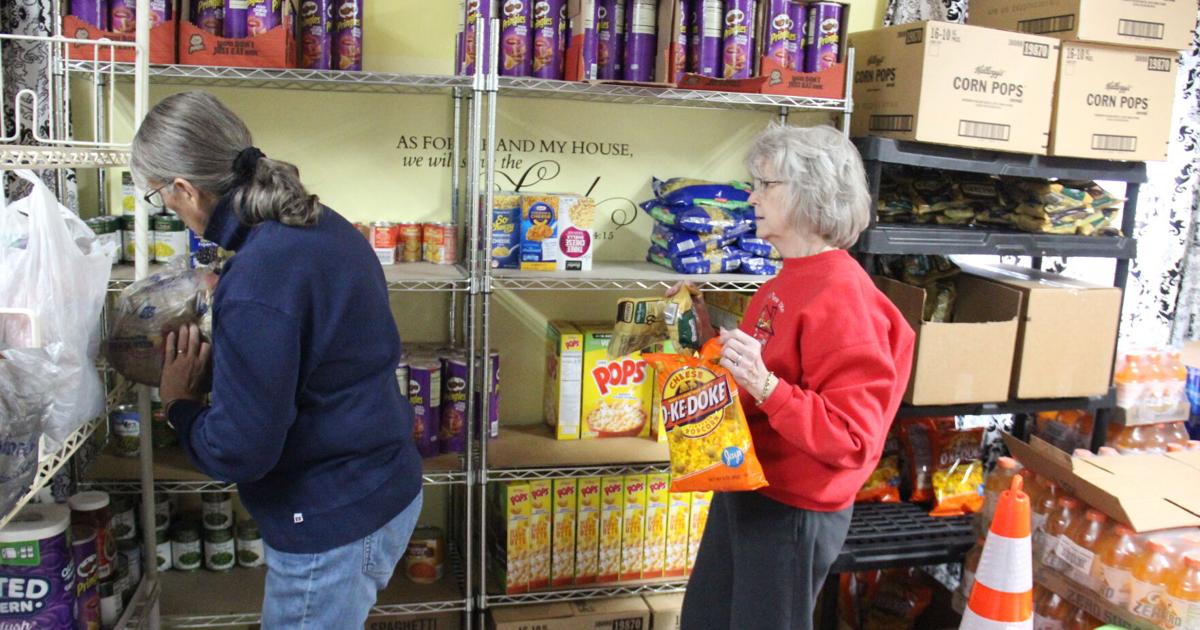 A new food pantry seeks to help residents of Union and the surrounding area.
Word of Life Church of the Nazarene has been offering food twice a month since November 2021 in a drive-up format at its church at 12 Hoffert St. in Union. It delivers food from 9 a.m. to noon on the second and fourth Saturdays of every month, with the next distribution scheduled for that Saturday.
The Union Church of the Nazarene Food Pantry is one of at least three pantry serving residents of the Union R-XI School District.
The pantry currently serves 10 families, with about 30 people. This Saturday's distribution will only be the fifth, as it missed a few weeks due to the holidays and the recent spike in COVID-19 cases.
Pantry coordinators Shirley Geisler and Jane Lawrence said they opened after seeing a need in the community. The COVID-19 pandemic has made the need even greater.
"There are people who don't have enough money to do what they have to do," Lawrence said.
Rising food prices also contributed to demand, Geisler said.
"We just felt there was a great need for it," she said.
The food pantry was made possible by a large food donation from Convoy of Hope, a Springfield-based nonprofit that helps disaster victims and others in need around the world.
"That's where a lot of the big boxes come from," Lawrence said.
The pantry also received individual donations. Geisler said it was all donation-based and received no assistance from the government or the St. Louis area food bank.
"We are supported locally by donations," she said.
Union has at least two other pantry: the Union Pantry and the Second Blessings Pantry. But Geisler said one thing that sets the Union Church of the Nazarene Food Pantry apart is that it's open on weekends, giving people who work during the week a chance to get in.
Geisler said the Nazarene Pantry is working with the other vendors to give each other surplus items.
The Union Church of the Nazarene Food Pantry currently does not serve refrigerated items, focusing on things like canned meat, spaghetti, and gravy, and beverages like bottled water and Gatorade. But Geisler said they would welcome the donation of a freezer, which would allow them to supply more meat.
They also provide toilet paper and even cater for spiritual needs.
"People are welcome to ask for prayer," Lawrence said.
Organizers expect good things from the pantry of the Church of the Nazarene, which has about 50 members. "We expect him to grow," Geisler said. "He is expected to succeed."