Church Beyond the Walls – The Tryon Daily Bulletin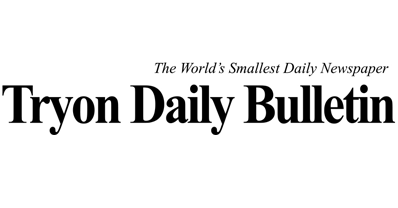 The celebration of Easter challenges us to live a life of resurrection, to love God and to love our neighbour. On April 24, the Sunday after Easter, members and friends of the Congregational Church, UCC, in Tryon experienced the resurrection by spending the time of Sunday worship doing good and spreading love in the community. It was a time of community and service, with opportunities to serve for people of all ages and abilities.
On the program for the day of this beautiful morning, a light breakfast (all homemade) in the courtyard of the church, a short worship service in the Sanctuary, then, from 10.15 am to 12 noon, it's off to various construction sites. The projects to choose from were:
Embellish creation


Pick up trash in Polk County. Garbage bags and some reflective vests were provided.

Kudzu Abduction


Caring for Creation by participating in the Kudzu Removal Project Behind the Church and removing kudzu, ivy, and other invasive species to better care for Creation and cultivate native plant growth. It is hoped that the space will eventually serve as a site for beautiful meditation trails. Of course, hiking boots, work gloves, and clothing that could get dirty were necessary. So brought clippers and handsaws, if available. Daubers and some spare clippers were provided for loan.

Give joy


Delivery of cards and flowers to confined members.

More love letters


In the church fellowship room or from home, create notes and/or artwork of compassion and kindness to mail or deliver to a church member or friend, community worker, first line or essential, or to be included in a

packet of letters via More Love Letters

. J

The church has already received comments that it is a wonderful thing to receive a note of kindness, appreciation and/or hope.



Make justice


From Fellowship Hall or from home, take action and work for justice with the Justice and Peace Action Network of the United Church of Christ.

Plant native seedlings


In Fellowship Hall, plant seeds of native plants to take home to grow and eventually use in church gardens.
It was a beautiful way to worship and spread the love.
If you would like more information about the Congregational Church, UCC, in Tryon, please see the website at www.uctryon.org or call 828-859-9414. The church is located at 210 Melrose Avenue in Tryon, North Carolina. Worship is at 10:00 a.m. on Sunday mornings.
Submitted by Ellen Harvey Zipf