Christian University at center of federal trafficking and fraud probe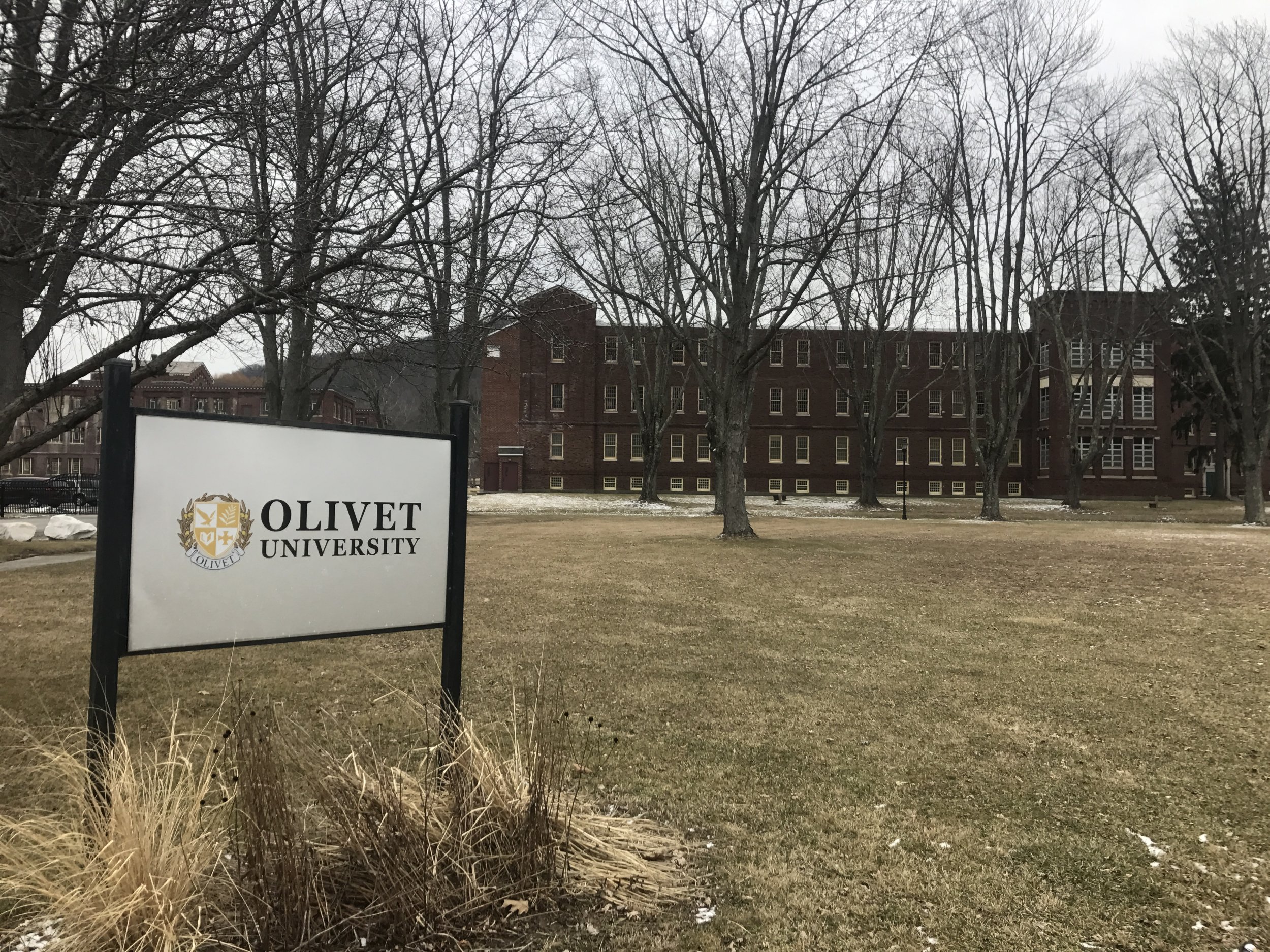 Olivet University, a Christian college linked to a Newsweek co-owner, is under investigation again, just two years after it was fined in a money laundering case, federal officials said and premises.
The new probe, led by the federal government, also investigates money laundering in addition to human trafficking and labor and visa fraud, said a former senior Department of Homeland Security (DHS) official. ). Newsweek. The former official, who was briefed on the investigation, described it as "complex and important".
Agents from Homeland Security Investigations, the main investigative arm of DHS, searched the Olivet campus in Anza, Calif., a year ago with Riverside County police, officials said.
Newsweek confirmed the details of this story with seven current and former federal and local officials familiar with the Olivet case. In discussing the investigation, most officials spoke to Newsweek on condition of anonymity; they were not allowed to speak to the media.
"A joint investigation by a local sheriff's office and HSI, given HSI's typical mandate, might suggest that such an investigation involves matters other than white-collar financial crimes," said Preston Burton, former federal prosecutor. and defense attorney who is unrelated to the case. Told Newsweek.
Olivet, a little-known Christian university founded by Korean-American cleric David Jang, was thrust into the national media spotlight in 2018 when the Manhattan District Attorney charged it with fraud and money laundering. Olivet pleaded guilty to multiple counts and paid a $1.25 million fine. Tracy Davis, president of Olivet University at the time of the guilty plea, was recently dean of academic affairs. Her husband Johnathan Davis owns 50% of Newsweek.
Newsweek CEO and Chairman Dev Pragad, who owns the remaining 50%, says he left Jang's Christian sect, the Olivet World Assembly, and has no connection to Olivet University. Johnathan Davis is also CEO of IBT Media, which was Newsweek's parent company until 2018.
"The investigation included directors of Olivet and their other corporate entities, including IBT," the former DHS official said.
When asked if Newsweek was under investigation, officials said the investigation was centered on Olivet.
At least four federal and local agencies are investigating Olivet University, officials said. Homeland Security investigations confirmed Newsweek that the search warrant was executed at the school's Anza campus on April 21, 2021.
Federal agents who raided the campus in Southern California's 'High Desert' region, about 90 miles northeast of San Diego, were looking for any evidence of 'force, fraud or coercion' involving students internationals mainly from China or South Korea, according to the former senior DHS official who was briefed on the matter.
The former official, who retired from DHS after the search warrant was executed, said Newsweek that agents were investigating whether Olivet was sponsoring US visas for foreign students, mostly from China, who then spent most of their time in the US working rather than studying and were paid well below minimum wage . Officials did not specify what type of work the students were suspected of doing.
"I think the remoteness of campus made it very difficult for people to leave," the former DHS official said, recalling at least one person who managed to "escape."
Riverside County Sheriff's Department Sgt. Brandi Swan said the Sheriff's Department assisted the Riverside County District Attorney's Office and HSI with the investigation as of the date of the raid. A US Department of Labor official was at the scene during the raid, the former senior DHS official said. Asked about its role in the investigation, the Department of Labor made no comment beyond pointing Newsweek to sections of its website that explain workers' rights under the Fair Labor Standards Act.
IBT – along with Olivet, religious publisher Christian Media and leasing company Oikos – pleaded guilty to fraud charges brought by the Manhattan DA. Previous Newsweek reports revealed that each of these entities was run by members of the David Jang cult and several of them pleaded guilty; Jang himself was not charged in the 2018 investigation.
Johnathan Davis accused Newsweek to report on the new probe due to an ownership dispute with Pragad. "You should know that your CEO, Dev Pragad, is trying to leverage the newsroom and yourselves for his personal advantage in a corporate shareholder dispute. He has stated publicly and privately that he wants my actions and full control of the business.
"To achieve these goals, he has repeatedly threatened to use Newsweek's newsroom to misrepresent our relationship with Olivet University, including the subject of your article…
"The reality is that our relationship with Olivet University is longstanding and mutually beneficial."
Johnathan Davis shared what he said were screenshots of messages he called threats from Pragad to use the newsroom in any battle with Olivet. Newsweek was unable to verify these messages.
"Finally, you say in your question that 'IBT Media is under investigation again' – however, you should know that your own CEO [Pragad] is the target, not me," Davis said.
Pragad did not respond to requests for comment on this story.
"Dev Pragad is not the target of any federal investigation," a Newsweek spokesperson said. The spokesperson said Newsweek was not contacted by authorities about the investigation, nor made aware of it by Johnathan Davis or any other entity.
"The Newsweek Company has been independent of the Olivet organization since the separation from IBT Media. Johnathan Davis had no role in the management of Newsweek after the split," the spokesperson said. "Any association that Davis and his wife have had with Olivet is their personal business."
Olivet emailed a statement to Newsweek saying, "The DHS visit was based on misinformation. In fact, the raid ended with an apology from the officers. The money laundering charges and all felony charges were dismissed and the case is fully resolved as a misdemeanor."
Olivet also said that Tracy Davis served as academic dean until November 2021 and "currently does not hold any role at the university."
Tracy Davis and Olivet President Matthias Gebhardt did not respond to requests for comment made through their Olivet emails and LinkedIn messages. Emails and calls to IBT Media and Olivet University phone lines and email addresses went unanswered.
David Jang did not respond to requests for comment through his website and through the World Olive Assembly. Mark Spisak, executive director of the World Olive Assembly, did not return cellphone calls or a text message.
Pragad was working to protect the company from interference by members of Jang's cult, he said in an April 7 memo to all Newsweek staff, later posted on the company's website. .
"I know that several years ago there was concern about possible interference in Newsweek by members of the Olivet Church," Pragad wrote. "I can tell you that since we became an independent business in late 2018, the newsroom is absolutely free from any influence from Olivet executives and I am not no longer a member or associate with the Church of Olivet."
Pragad's memo referred to a crisis that rocked Newsweek during the Manhattan District Attorney's investigation of Olivet. In January 2018, the DA searched Newsweek's premises as part of a money laundering investigation. Newsweek reporters reported on the investigation until Davis was fired Newsweek's editor and other journalists involved in reporting a story about the business relationship between IBT Media and Olivet.
Newsweek eventually published the story under its current editor, Nancy Cooper, with a lengthy editor's note detailing efforts by Olivet members and their allies to subvert its reporting. IBT Media, along with co-founder Etienne Uzac, eventually pleaded guilty to criminal charges. Pragad, who was CEO at the time of the DA raid, bought Uzac's 50% stake in Newsweek as part of a corporate restructuring that separated the magazine publisher from IBT Media.
EDITOR'S NOTE:
Newsweek is dedicated to in-depth and fair reporting in our coverage of the business. None of Newsweek's co-owners had a role in editing this story. They were asked to comment along with other people and institutions mentioned in our reporting and did not see the story before publication. Kelly McBride of the Poynter Institute, Newsweek's editorial counsel, offered advice on our coverage, and the attorney who reviewed the story acted independently of Newsweek's legal counsel. The Newsroom has a history of independent reporting on the company.
Nancy Cooper
Global Editor
Here are some of our previous covers.
Newsweek attacked by Manhattan DA in Long-running Probe
AD investigators seek 'Newsweek servers' at Bible College with links to magazine owners
Why is the Manhattan District Attorney investigating Newsweek's ties to a Christian university?
Newsweek Media chairman and chief financial officer stepping down
Newsweek-linked Christian group denies role in financial probe
Fraud charges filed against former Newsweek parent company
Former IBT media executive pleads guilty in fraud case