Carol Dorothy Koster Kovach | Obituary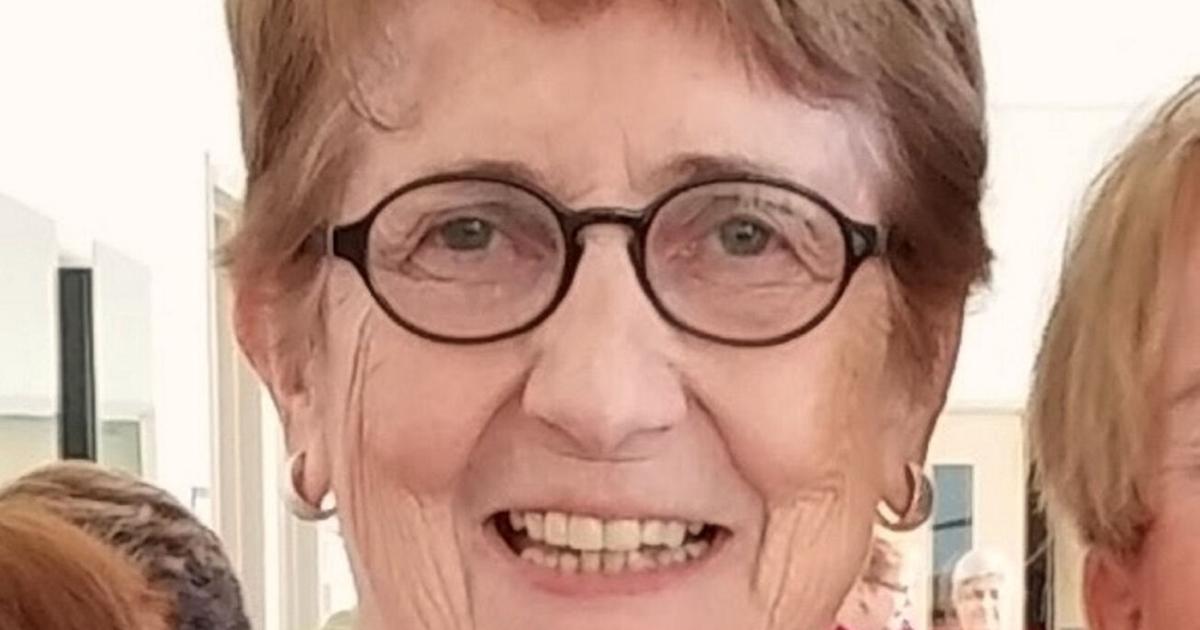 Our beloved mother Carol Dorothy Koster Kovach joyfully entered the Kingdom of God on March 6, 2022 after a year-long battle with cancer.
Born August 14, 1939 in Boonville, NY to Harry and Dorothy Loson Koster, Carol was a classic farm girl who grew up respecting God, her parents, and her family. Carol was passionate about community, family and church and was involved in many volunteer organizations over the years.
She married George M. Kovach in 1961. They had 2 sons, David George and Jeffrey Allen, and a precious daughter Leslie Carol who did not survive birth. Carol was a fiercely dedicated mother, our biggest cheerleader, and a constant supporter.
In the early 1970s, she began volunteering in her church and parish, serving as school board treasurer at St. Peter's Catholic School in Lowville, NY and as a substitute teacher, school instructor religious education, choir member and youth coordinator for many years.
In the late 1970s, she became interested in the medical field, becoming first a volunteer ambulance driver, then an emergency medical technician, and eventually the first female chief of the Lewis County Search & Rescue Ambulance Corp. in Lowville, NY.
In the early 1980s, she pursued her interest in the medical field as her calling, first becoming a certified practical nurse and then a licensed practical nurse in 1983. She began her nursing career at the Samaritan Keep Home in Watertown, NY and concluded it in Mesa, AZ in 2005 after working more than 20 years at Cosada Villa Nursing Center and Laurel Mesa Care Center.
After her retirement, she continued to serve her community by volunteering in Gilbert, Arizona at Mercy Gilbert Medical Center, Banner MD Anderson Cancer Center, and Banner Gateway Medical Center. She was also active at St. Mary Magdalene Catholic Church, serving as an usher and participating in Bible study.
She loved animals, sports cars, watching sports on TV, camping and driving vacations, especially in state and national parks with incredible views.
She was predeceased by her parents Harry and Dorothy Koster; his brother Harry, aka Fritz Koster; his granddaughter Leslie Carol; and her ex-husband, George Michael Kovach. She is survived by her 2 sons, David George of Mesa, AZ, and Jeffrey Allen of Gilbert, AZ; 3 sisters, Marilyn Macri of Herkimer, NY, Patricia Carbone of Cicero, NY, and Jacqueline Kramer of North Tonawanda, NY; his brother, Keith Koster (Barbara) of Ogdensburg, WI, and many nieces, nephews and their children and grandchildren. Her life will be celebrated at the Queen of Heaven Catholic Cemetery and Funeral Home in Mesa, AZ, on March 17 at 9 a.m. local time (12 p.m. ET).
In lieu of flowers, please consider a memorial donation to the MD Anderson Cancer Center at gifts.mdanderson.org, or to your local animal shelter. Online condolences can be offered at www.qohcfh.org and by selecting Obituaries, or on Facebook.