Bradenton pastor uses holographic technology to lead church at 9 locations simultaneously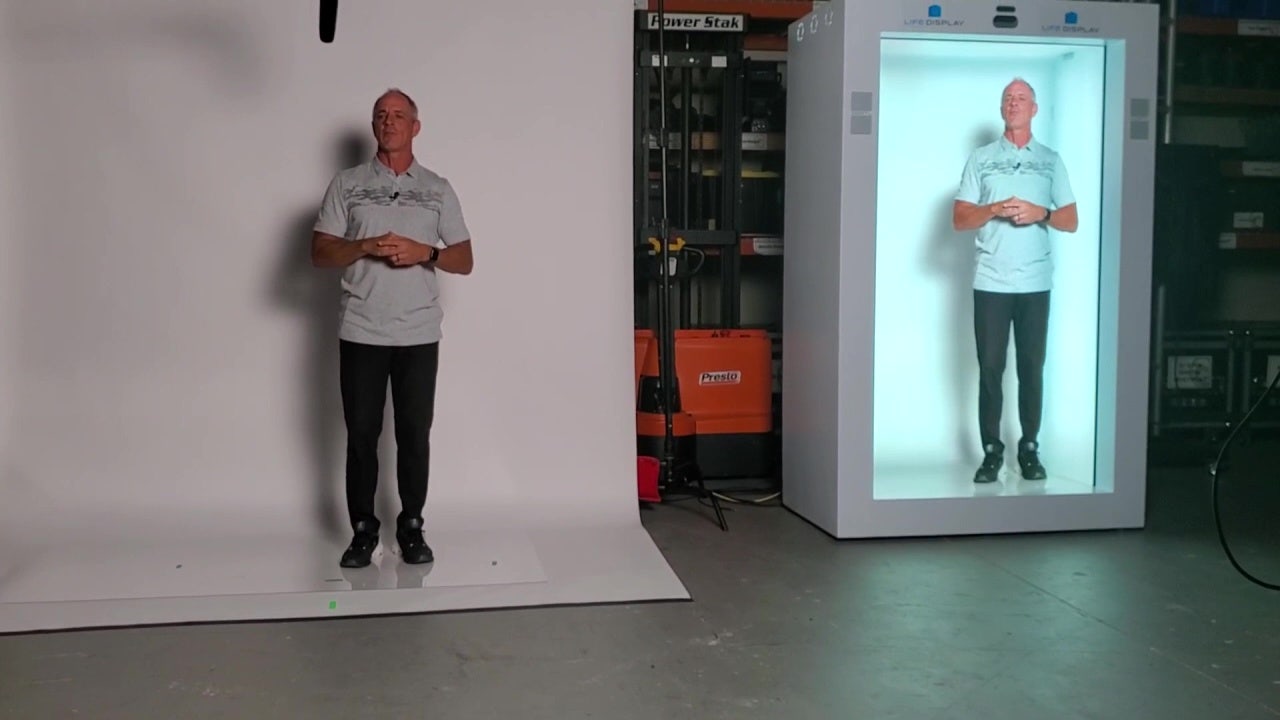 BRADENTON, Florida. – Pastor Randy Bezet likes to be personal with his congregation at Bayside Community Church, but with nine different locations, he couldn't be at all sites at once, until now.
Bezet uses a new holographic technology called Proto. He can carry it anywhere, live or recorded. He can even interact with the public.
"It's really, I think, putting myself in nine places at once or has the potential to do that and make it a lot more personal than if it was just a video or some kind of 'flat screen," Bezet explained.
Tech company Life Display shows companies how to integrate Proto.
"Wherever there's a Proto unit that you can teleport someone to multiple locations, you can literally have hundreds and thousands of those locations and teleport anywhere in the world. You can use it with an iPad and your cell phone The amazing thing about Proto is that it's the technology that makes it possible that all you need is a white background, a light at a certain distance and a 4K camera and that could be a cell phone. It's for recording or streaming someone live. We can advertise products, we can broadcast art, we can show gyms around the world that offer these amazing exercise classes and maybe celebrities are doing these classes. We put these units in malls, airports, places where there are people and there's traffic," Stacey Pitts said with LifeDisplay .
For Bezet, Proto is a way to get off the beaten path while being technically indoors.
"We will do everything we can to reach and reach as many people as possible and if so, try new technology like this," Bezet said.
LINK: For more information about Proto, visit https://lifedisplay.com/.