Bill protects religious articles for Ohio prep athletes | Ohio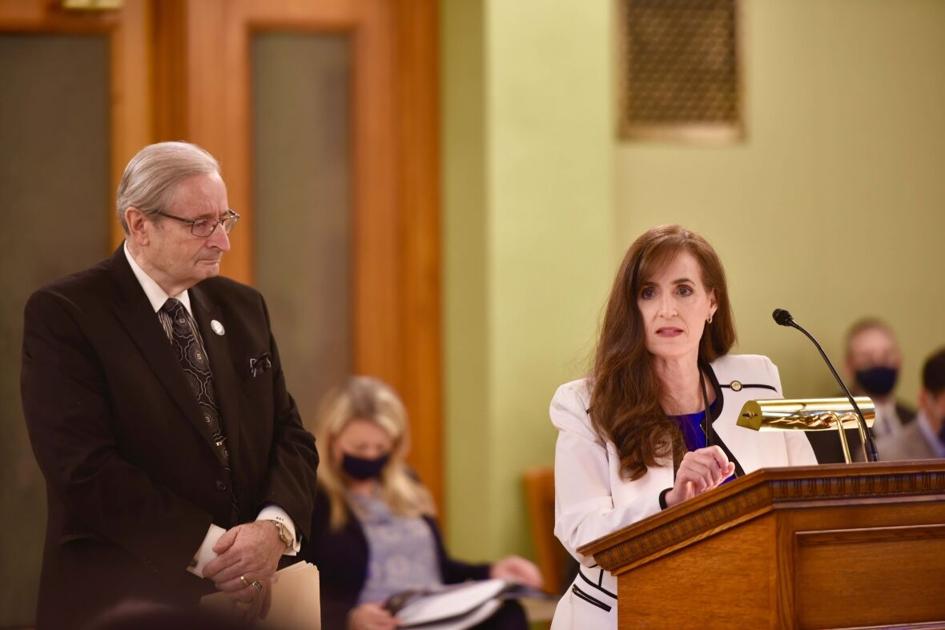 (The Center Square) – Ohio high school athletes could be allowed to wear religious items during competition without receiving prior approval if a bill recently introduced in the Ohio Senate becomes law.
Athletes must receive written permission from the Ohio High School Athletic Association to wear religious items. Senate Bill 181 ends this requirement, and it follows an incident involving Noor Abukaram, who was disqualified from a cross-country race because she did not receive prior permission from compete with his hijab.
"I take pride in my communications with my constituents and many of my bills, like this one, flow directly from those conversations," Senator Theresa Gavarone, R-Bowling Green, said at the bill's first hearing. law at the end of May. . "However, I am disappointed because I never thought I would need to be before this or any other committee to right such a glaring wrong."
A similar bill was introduced last year during the COVID-19 pandemic but was not passed by the General Assembly.
Abukaram set a personal best in the 2019 district cross country competition, but noticed after the competition that his name was not among the finalists. She testified that another girl told her that she had been disqualified because of her hijab.
The incident garnered national attention and she has appeared on Good Morning America, CNN, ESPN and several national media outlets.
Abukaram said she was approached by an official asking for pre-approval in April at a track meet in Amherst, Ohio, as she prepared for the mile relay and her teammate was on the verge of to pass the baton. She told the official that she did not need approval, but the official said that she did.
She was arrested again on her second race that day and requested a waiver by another official.
"I stand in front of you today, hat in hand, or should I say hijab, calling on all of you to be on the progressive side of history and support this bill," Abukaram said. "I know that all the international media makes no sense without lawmakers ready to hear my voice and implement the necessary change."
The OHSAA follows the rules of the National Federation of State High School Associations in its sports, with a few exceptions, and the matter is addressed at the national level.
Karissa Niehoff, executive director of the National Federation of State High School Associations, used her weekly newsletter this week to address the issue, saying the federation has been urged on several occasions this year to consider religious beliefs and the cultural context in terms of rules.
"Although items such as headgear, jewelry, and adornment are not required to play a given sport, the NFHS was asked to consider how these types of items might impact a person's identity. a youngster, "Niehoff wrote.
She said the rules committees are assessing the potential risk of injury and how the items could compromise the fit of the equipment.
Six sports – volleyball, basketball, soccer, field hockey and spirits – have changed rules related to religious or cultural origins. Softball meets and revises its rules.