Applefest is back for 2022 | News for Fenton, Linden, Holly MI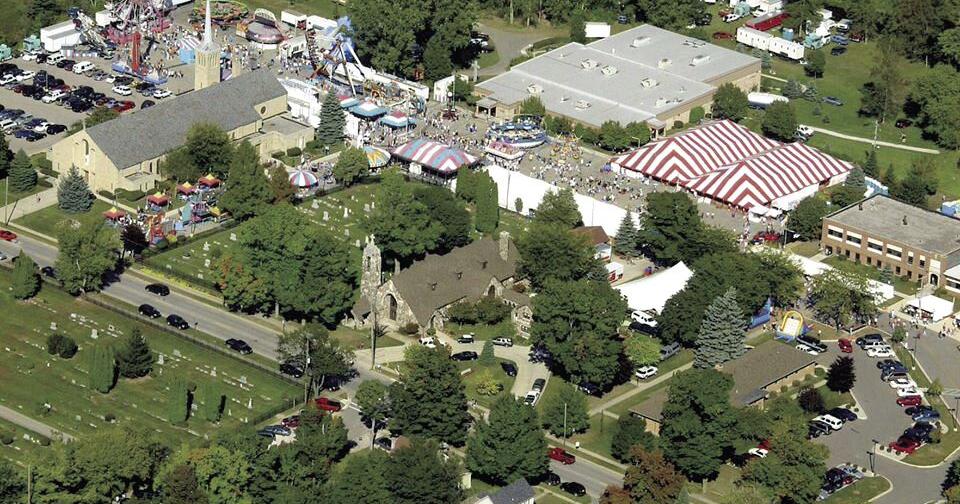 After two years of hosting a modified version of one of the area's biggest fundraising festivals, the Applefest Committee of St. John the Evangelist Catholic Church has announced that the traditional Fenton Festival is to back for 2022. It is also the 50th anniversary of the festival.
The Applefest Committee and its volunteers are excited to present Applefest 2022 from September 15-18. Members of the community are invited to join in the fun on the third weekend of September and support this important fundraiser for this local parish.
Returning this year are the Skerbeck Family Carnival and Rides, Entertainment Tent, Chicken Dinner, Friday Night Fish Dinner, Pancake Breakfasts, Father. Harvey's chili, coffee and donuts, apple pies, apple pie auction, elephant ears, farmer's market and craft stalls, and tons of games.
"We're excited to bring new features, such as five food trucks and craft vendors," said Co-Chair Mariam Sage. "The raffle is an important aspect of the festival. There will be car or cash prizes, but new and exciting this year is a three-year lease on a Chevy Blazer courtesy of Vic Canever Chevrolet. So try your luck and buy a ticket!
The third annual Applefest Golf Outing in Memory of Ron Lockwood takes place on Friday, September 9 at The Preserve.
To celebrate the 50th anniversary of Applefest, special events are planned throughout the festival.
The Applefest Committee is looking for additional volunteers to donate their time and talents to make this Applefest comeback a success. Email [email protected] for details. Chairs are needed for Pizza, Dirt Patrol, Road Race, Kid's Play, Cake Walk.
Chairs Miriam and Ryan Sage, Co-Chairs: John Dasky, Kim and Eric Heethuis, Tom and Suzanne Danner, Mike and Brianne Johnson and Susie Temple; Chairman of Finance Pat Lockwood